28 Mar

Menú del día | Menu du jour | Menu of the day | Tageskarte
ESPAI INFORMAL GASTRO-BOTIGA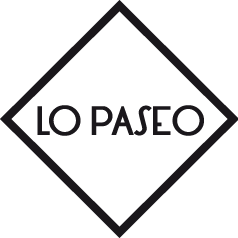 CUINA DE VANESSA CORNELLES
Quinoa, avocado and marinated tuna with black olives vinaigrette
Lamb mini burger with sweet potato chips and roasted pepper hummus
Sautéed green beans with peanuts and ham
Rice with rib and artichokes
Sea bass with romesco sauce and tempura cardets
Nuts mousse with chocolate
29€ iva incl.
All dishes are included. Drinks and coffees not included
Children's menu up to 12 years old
A partir de les 10.00h podreu consultar lo nostre menú per avui.
Disculpeu les molèsties.
A partir de las 10.00h podrá consultar el nuestro menú para hoy.
Disculpe las molestias.
Starting at 10.00, you can check our menu for today.
Sorry for the inconvenience.
À partir de 10h00, vous pouvez consulter notre menu pour aujourd'hui.
Désolé pour le dérangement
Només tenim menú los dies feiners i dissabtes. Diumenges oferim servei de carta.
Moltes gràcies i disculpeu les molèsties.
Solo tenemos menú los días laborables y sábados. Domingos ofrecemos servicio de carta.
Muchas gracias y disculpen las molestias.
We only have menu on weekdays and Saturdays. Sunday we offer letter service.
Thank you and sorry for the inconvenience.
Nous avons seulement le menu en semaine et le samedi. Dimanche, nous offrons un service de courrier.
Merci beaucoup et désolé pour la gêne occasionnée.