28 Mar

Menú del día | Menu du jour | Menu of the day
ESPAI INFORMAL GASTRO-BOTIGA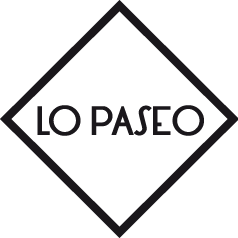 STARTER
Salad with cherry tomato, walnuts and quail
Moussaka with sausage and cheese and basil bechamel
Zucchini and leek cream with rice sausage
MAIN COURSE
Timbale of pig trotters and green beans
Chicken rolls with avocado and purple onion
Grilled sea bass with crispy potato
DESSERT
Caramelized apple with vanilla ice cream
Cup with yogur and blueberries mousse
Fruit KM0
HEALTHY MENU
Salad with grilled chicken or fish                        10€ iva incl.
All menus in the restaurant included :
Wine, water and bread
Dessert or coffee
Vos recordem que los dimarts tanquem per descans setmanal.
Demà estarem encantats d'atendre-vos.
Os recordamos que los Martes cerramos por descanso semanal.
Mañana estaremos encantados de atenderle.
We remind you that on Tuesday we close for weekly rest.
Tomorrow we will be happy to help you.
Nous vous rappelons que le mardi nous fermons pour le repos hebdomadaire.
Demain, nous serons heureux de vous aider.
A partir de les 10.00h podreu consultar lo nostre menú per avui.
Disculpeu les molèsties.
A partir de las 10.00h podrá consultar el nuestro menú para hoy.
Disculpe las molestias.
Starting at 10.00, you can check our menu for today.
Sorry for the inconvenience.
À partir de 10h00, vous pouvez consulter notre menu pour aujourd'hui.
Désolé pour le dérangement
Només tenim menú los dies feiners i dissabtes. Diumenges oferim servei de carta.
Moltes gràcies i disculpeu les molèsties.
Solo tenemos menú los días laborables y sábados. Domingos ofrecemos servicio de carta.
Muchas gracias y disculpen las molestias.
We only have menu on weekdays and Saturdays. Sunday we offer letter service.
Thank you and sorry for the inconvenience.
Nous avons seulement le menu en semaine et le samedi. Dimanche, nous offrons un service de courrier.
Merci beaucoup et désolé pour la gêne occasionnée.